I love yarn.
Seriously, its a sick obsession, and I should probably get some help.
but i wont :D
I just love the feeling of a skeen on my lap and the yarn through my fingers.
It seems like ever since I really picked up crochet again, my yarn obsession has gotten worse.
Via
I love how versatile it is. I love how you can use it for anything from clothing, to decor, to well... anything!
You can crochet it, knit it, felt it, wind it.
You can even use it to keep your trees warm :D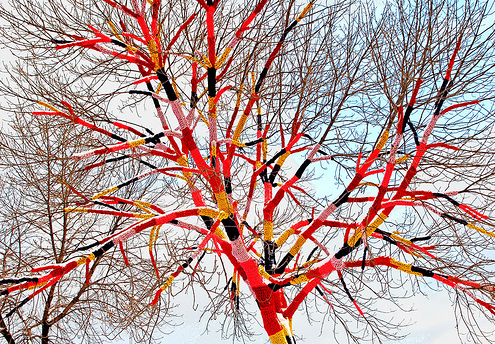 And now... be prepared to be amazed....its even.... A VIDEO GAME!
Yarn. Love it. Live it. Crochet with it!
What is your favorite medium to use?
GG